BALANCE

COURSE
Online Certification by Dr. James Spencer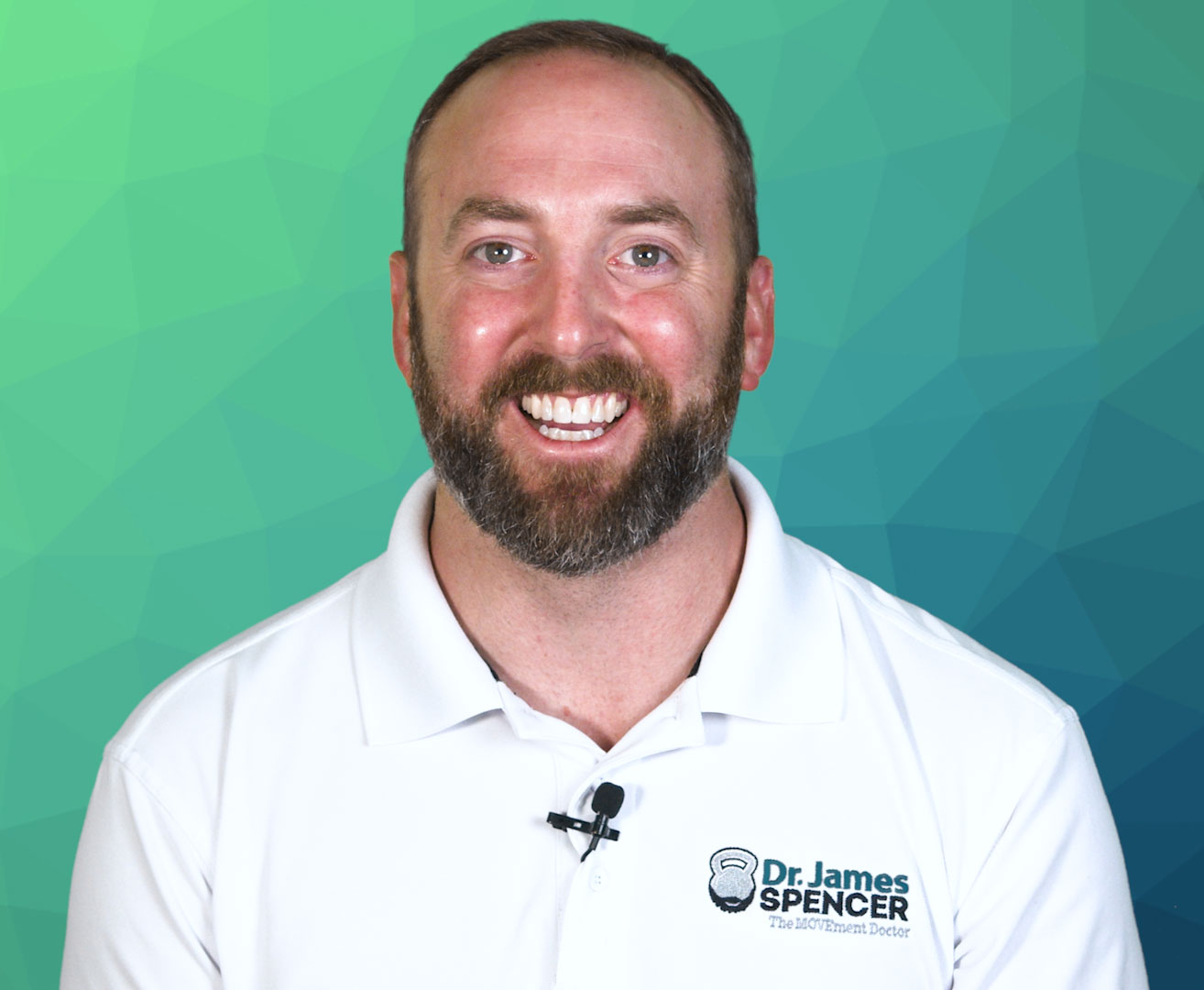 INSTRUCTOR:

Dr. James Spencer, DC, ATC, FIAMA

STUDY ONLINE

AT YOUR OWN PACE
Explore the first systemized approach to balance training by learning the most powerful collection of injury prevention strategies, balance protocols and practical application of exercises.
What: Balance Methodology Online Course
Who: Anyone can enroll, designed for Trainers, Coaches, Athletes and Physicians
Format: Video lectures and online tests completed at your own pace
Certification: Printed Certificate, Digital Badges, 2 CEUs from BOC

Developed by balance expert, Dr. James Spencer, this certification is a comprehensive prevention-based balance system taught over the following modules:
Foundational Education
Systems
Anti-Aging
Barefoot Education
Balance Education
MOVEments & Exercises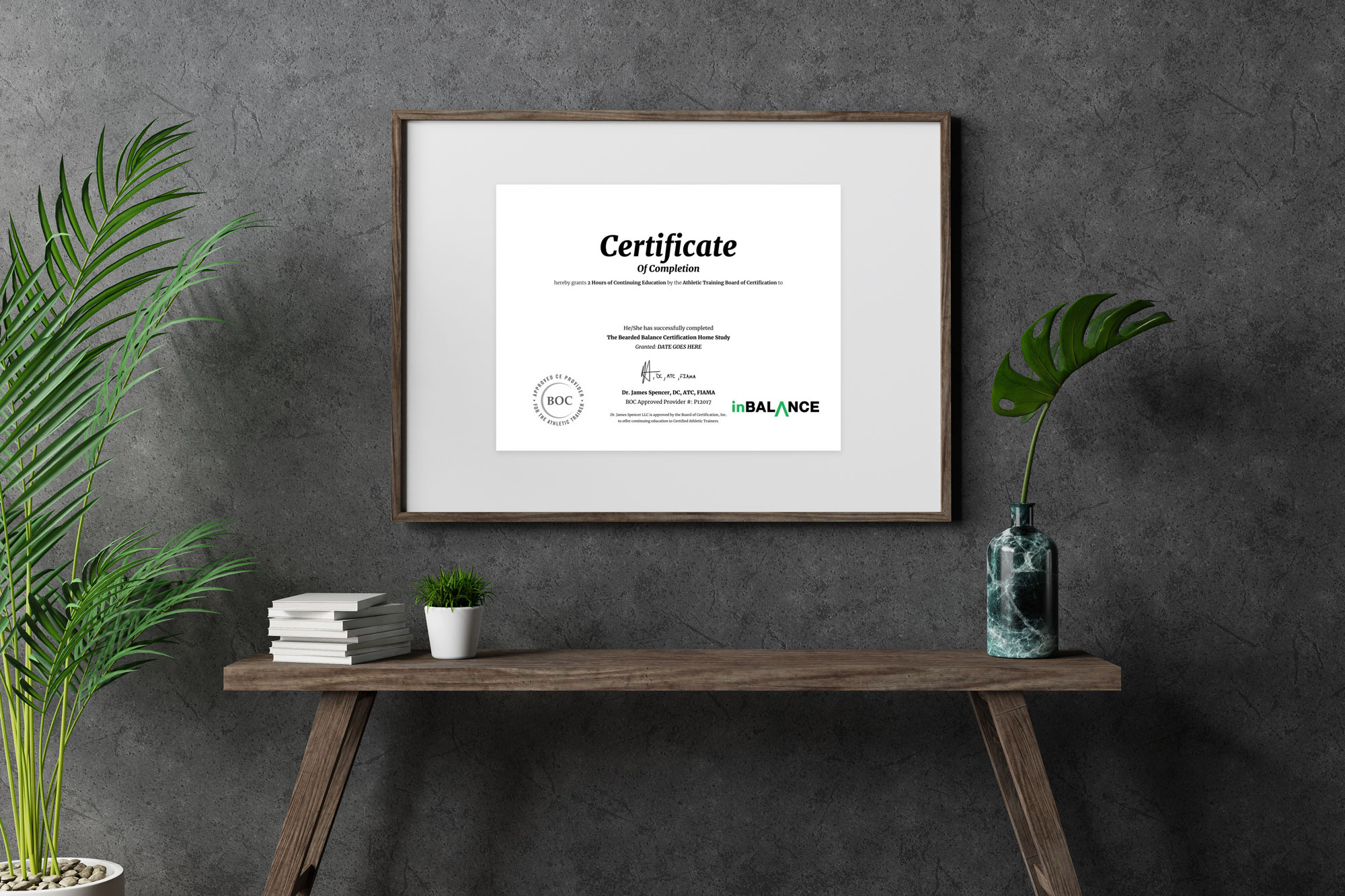 Continuing
Education Units
Approved CE Provider: 2 Category A hours / CEUs upon completion.

Dr. James Spencer LLC (BOC AP# P12017)
Dr. Spencer is a Sports Performance Chiropractor, a Certified Athletic Trainer, and a Fellow of the International Academy of Medical Acupuncture. Dr. Spencer's clients include athletes from the NFL, MLB, UFC, IBJJF, ATP, USA Rugby, Equestrian, NCAA, Navy Seal, and the Olympics.
Active Release Techniques (ART)

Graston Technique

Kinetacore Functional Dry Needling

SpiderTech Kinesiology Tape

RockTape Fascial Movement Taping (FMT)

Postural Restoration Institute (PRI)

Y-Balance Test (YBT)

Functional Movement Screen (FMS)

Selective Functional Movement Assessment (SFMA)

Mike Boyle's Certified Functional Strength Coach (CFSC)

Onnit Academy of Unconventional Training

Clinical Athlete Provider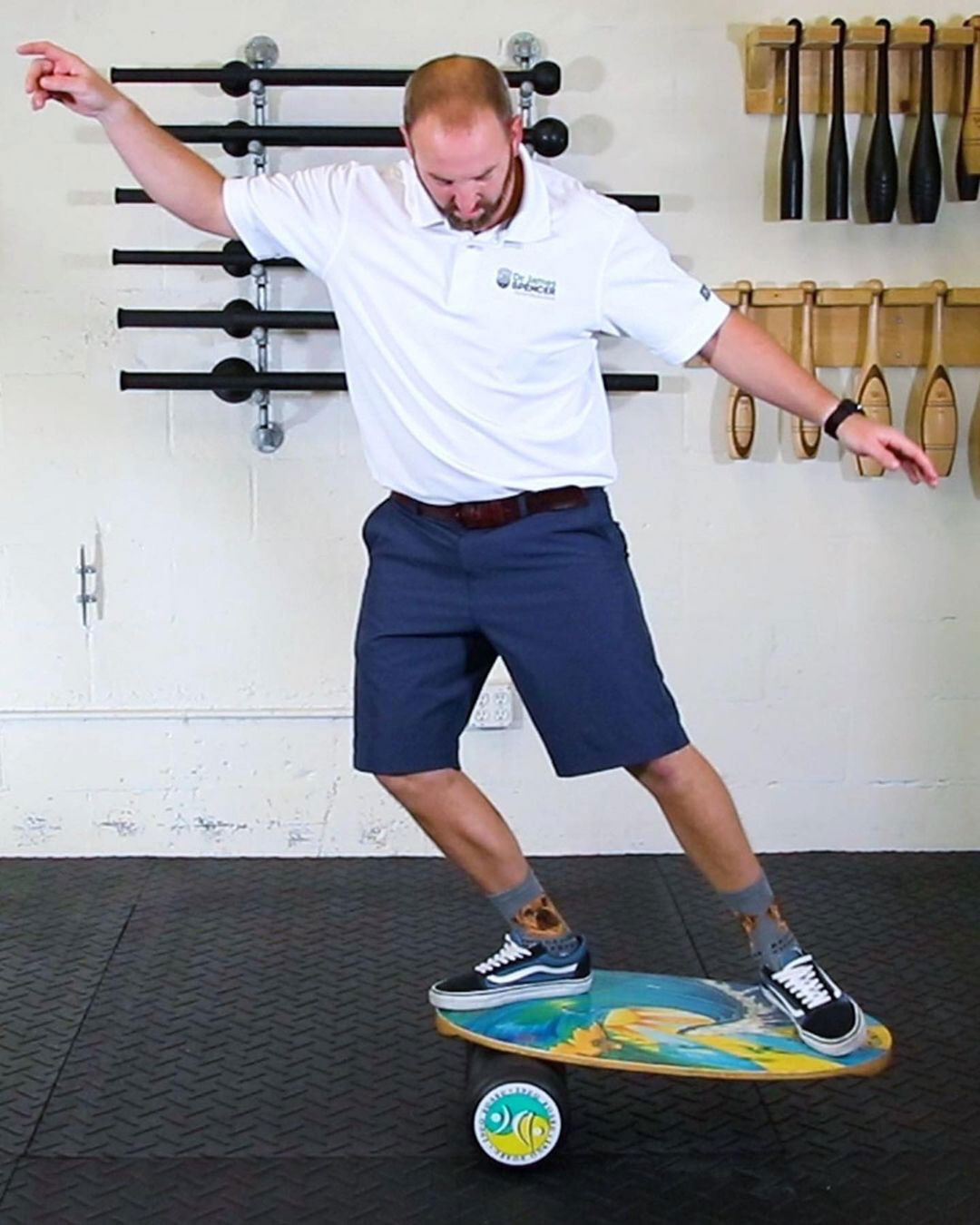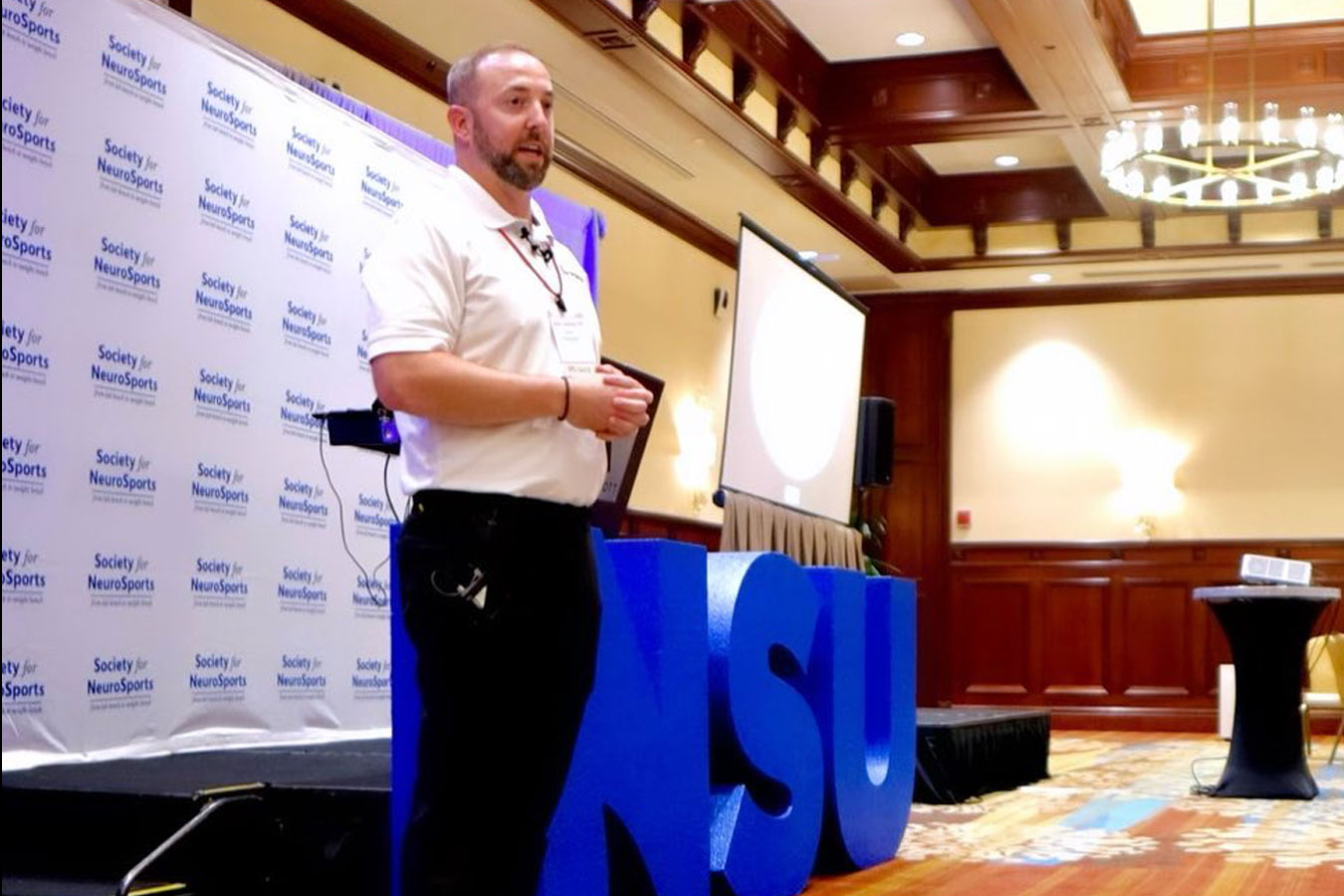 Dr. James Spencer
DC, ATC, FIAMA
Don Stanley
CFSC, FMS, SFMA, TPI MEDICAL
Michael Katz
MS, TPI, FRC, Pn, FMS, CFSC
Andrew Grifol
Founder of Habitat Personal Training
Laura Emiola
Aerialist & Tightwire Dancer
Andrew Calderone
CSCS, B.S. Exercise Science
Dr. Jonathan Chung
D.C., FABBIR
Rob Stokes
Chiropractic Student at Keiser University
FREE Access to the
inBalance Club
BONUS CONTENT
VIDEO EXERCISE LIBRARY
TRAINING & EVALUATION FORMS
BALANCE SYSTEM INFOGRAPHICS
PROFESSIONAL

NETWORK
LISTED IN CERTIFIED DIRECTORY
PRIVATE LIVE STREAMS & VIDEO CALLS
VIP ACCESS AT MASTERMIND EVENTS
"This revolutionary system focuses on injury prevention, balance play, and performing at one's highest level. "